Welcome
The Alberta Institute of Power Engineers (AIPE) is an organization dedicated to the advancement, education and support of all Power Engineers in Alberta. The IPE, being the representing body for Power Engineers in Alberta, interacts with Industry, other Technical and Professional Associations, and with various Municipal, Provincial and Federal Jurisdictions in support of Power Engineering within Alberta. The IPE is "the voice" for Power Engineers in Alberta. Becoming a member not only strengthens the IPE as an organization, it ensures your valued input regarding matters of concern to Power Engineers in Industry, and at the Municipal, Provincial and Federal levels.
All of Alberta's IPE Members take this opportunity to welcome all visitors to this web site. If you are a visitor please sign the guestbook, and on the same page you are encouraged to make a comment, ask a question or start a discussion. The IPE also encourages regular e-mail communication to the organization.
Thank you for your interest in the AIPE and Power Engineering.
---
Alberta Institute Of Power Engineers, Calgary, Edmonton Branches support the Employers of Power Engineers in Alberta.
Your support of hiring and using Practicum Students from all Educational Institutions across Alberta enhances your professional status as an employer. These students, highly educated and motivated are the feedstock to your sucess to not only to Alberta but to the Power Engineering Profession.
We as an organization continue to adhere to the safe and efficient operation of all Power Engineering activites in the Alberta Area.
---
Latest News & Events
April Meeting and Plant Tour

posted April 7, 2019
Location: Royal Alberta Museum
9810 103a Avenue NW, Edmonton, AB, T5J 0G2
Date: Tuesday, April 16, 2019
Time: 6:30 PM

Directions: The new Royal Alberta Museum is located at 9810 103a Ave NW. Access from the north via 97 Street or from the south by way of Jasper Avenue and 97st. Please note the museum has moved and is several blocks east of the previous location.
Parking: Public parking is available in close proximity to the Royal Alberta Museum. The museum is also located near transit and includes pedway access via the Churchill LRT station. It is recommended to consider your travel plan prior to the event.
PPE: Safety glasses, hearing protection and long shirts and pants are required for this tour.
Hello everyone, well we have some exciting plans to share with you for this month. We have been invited to visit the brand new Royal Alberta Museum downtown and have a guided tour of their heating and cooling plant. We will have a branch meeting to talk about what's new and upcoming for the IPE Edmonton branch followed by a tour of the museum mechanical area.
The Royal Alberta Museum rests on Treaty Six territory and the homeland of the Métis. We look forward to seeing the inside of this beautiful new facility and also the opportunity to have a rare look inside the utility and mechanical area.
RSVP please if you are able to attend as the group size is limited. Members and student members are welcome to attend. If your classmates haven't completed their student membership, please let me know and we can work on that together.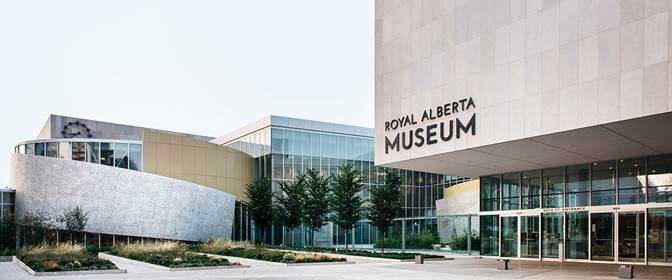 March Building Tour

posted March 9, 2019
Location: Gateway Mechanical Services
14605 118 Avenue, Edmonton
Date: Tuesday, March 19, 2019
Time: 6:30 PM

For our March tour we are looking forward to visiting Gateway Mechanical Services.
Gateway Refrigeration was founded in Edmonton in 1968 and recently celebrated their 50th anniversary. The founders had a vision to legitimize the refrigeration trade and provide a personal level of service to their customers. Now with a fleet of over 250 vehicles, Gateway Mechanical Services is a leader in the commercial and industrial air conditioning, heating and refrigeration industry.
Members and student members are invited to join us for this tour. RSVP please if you are interested as the group is limited to 16 visitors. Coffee and snacks will be provided.